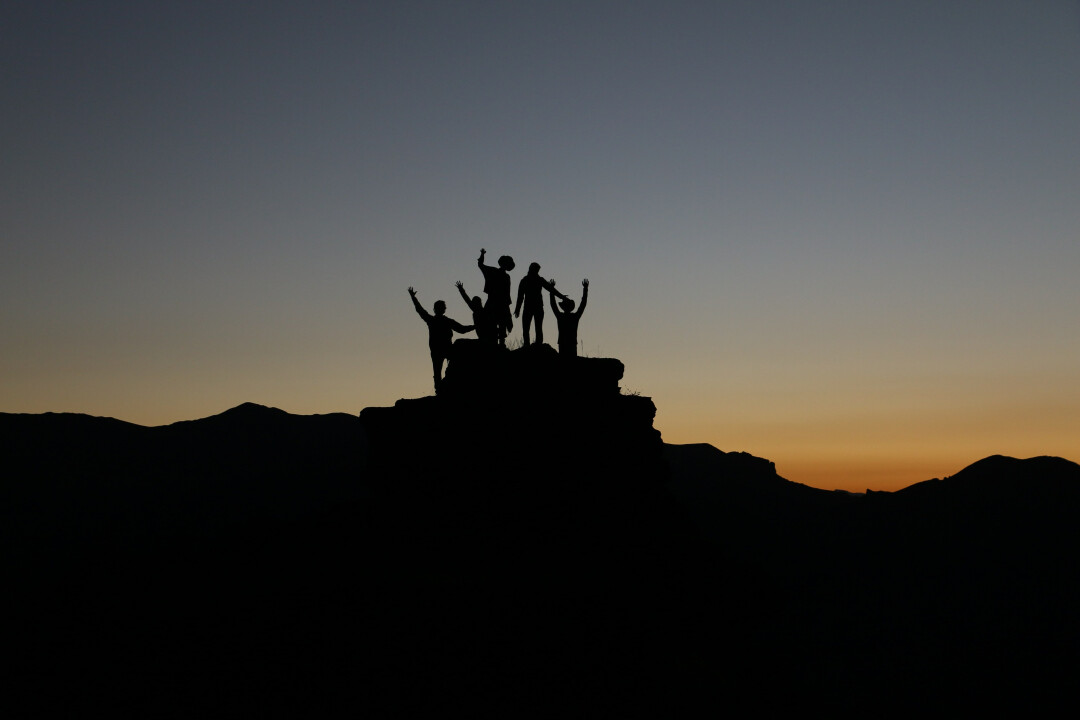 The LORD therefore said to Moses, "Gather for Me seventy men from the elders of Israel, whom you know to be the elders of the people and their officers and bring them to the tent of meeting, and let them take their stand there with you. Then I will come down and speak with you there, and I will take of the Spirit who is upon you, and will put Him upon them; and they shall bear the burden of the people with you, so that you will not bear it all alone. Numbers 11:16-17
When I first took over five radio stations and their teams for Clear Channel in 1998 in Honolulu, I was young, full of energy, and ready for the challenge. At 27 years old I felt like Superman but eventually realized I too could not do it along. I began to raise up leaders to lead alongside of me. Like Moses, even with God's help, being a leader of one is not sustainable for accomplishing big vision. You need a team.
You can't do it alone! Even with God's help, like Moses you will often need a team to accomplish your assignment in season. Even if your particular task does not require people working alongside of you, having support as a backstop can mean the difference between succeeding or floundering. What is God's solution for empowering you for the task ahead? Burden sharing! When Moses could no longer carry the weight of leadership by himself, God instructed him to appoint other leaders. This didn't just lighten the load for Moses, it would empower others. God put His Spirit upon them for the task ahead. By inviting others into your work, you are giving them an opportunity to share in the same spirit in the journey God is leading you on. The opposite is true too. If you deny others the opportunity to lead alongside of you, they will miss out on the empowering that comes from God and the personal development that accompanies a new work.
Let go and let others lead. Whether you are building a team at work or doing church as a team, God has your back if you are willing to receive the people that He brings to you. David's team became all those who were distressed and in debt and God made mighty men out of them. Jesus had a team of twelve and would eventually send the seventy out on mission. Even Jesus didn't work alone. God knows who we need at our side better than we do. Sometimes the people you need will be readily available to step up, other times you will need to identify potential leaders and recruit and/or develop them. Imagine who God can bring to lead alongside of you when you use leaders on His list?
REFLECT TO CONNECT:
Who is within reach that you could invite onto your leadership team?

Is there a monthly training or devotional time you could institute to raise people up?

Within your home or work, is there a vulnerability you could exhibit that would invite others into your journey?
Principle: Leaders who let go and let others lead share the burden but also the empowerment that comes with building a team for a great work.