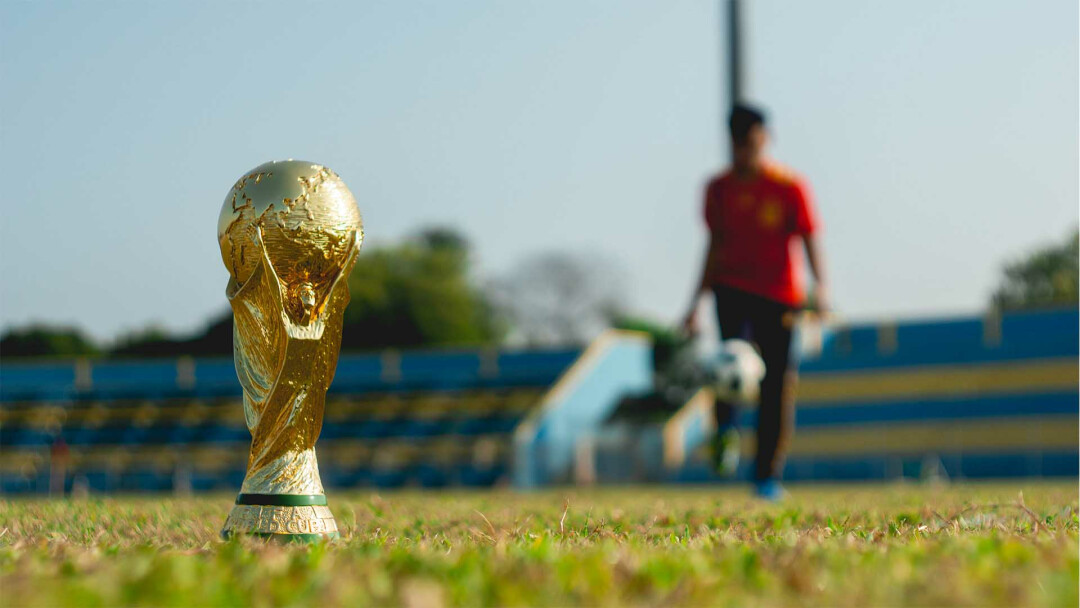 Today's Reading:
Isaiah 19,20,21; Hebrews 11
Scripture

"Now faith is confidence in what we hope for and assurance about what we do not see. This is what the ancients were commended for." (Hebrews 11:1-2)
Observation
What color is your faith? Faith comes in many colors. You can paint it in drab greys, doubtful hues, or troubling opaques … OR … you can have it in vibrant colors and neon brights! A faith painted with vibrant pigments will always include the base color of hope.
Hope is seeing a preferred future based on God's promises and, not our fearfulness and frailties. Hope is imagining a great future and faith is living in such a way as if it were already a reality.
Application
Several years ago, when I played club soccer—okay, many years ago when I was still able to play club soccer—we came to the final playoff. We were paired against what seemed to be an invincible Mexican team. I think that when these players were born, they came out dribbling and passing! Anyway, we had to play these world-cup contenders who were more agile with their feet than I am with my brain! However, when the time for the play-off game arrived, they were short four players to qualify a team. Without them, they would have to forfeit. The referee gave them a 15-minute delay, but after that delay, still, no players showed up to meet the quota. (It must likely have been due to my fervent praying.). Finally, the referee blew his whistle. The Mexican team was disqualified and we won the season by forfeit! We were overjoyed, (not just because of the trophy, but because we didn't have to play against these terminators.) Just then, the Mexican captain suggested we could play a scrimmage, or a "practice" game anyway. After a few minutes of ensuring that this was not a "real" game… (important) and confirming that we'd already won the season (very important!) … and verifying that the score of the scrimmage had no bearing on our title, then we played. I have to admit, I played with more confidence and poise than. Any other game! I dribbled like a Mexican, fired off shots like a cannon and I bent 'em like Beckham! Why? No pressure! We already had the promise of a trophy — and now, we played like it! Our playing would no longer determine the trophy. The trophy would determine our play!
Faith is like that. We've already won. The trophy's already gained. In fact, if during the scrimmage, instead of bending 'em like Beckham, I instead botched it like Barney … it wouldn't have mattered. In the end, we still win! I must live like that whatever the day brings. After Jesus' redemption, after Christ's victory on the cross, everything else is just a scrimmage.
Prayer
Thank You, Lord, for helping me to develop an attitude of faith, a solid hope that actually has an effect on my life. Without that, it's not faith. Maybe religion, but not faith. Faith is a substance … hope is the evidence.
Sign up to receive Pastor Wayne's devotions daily