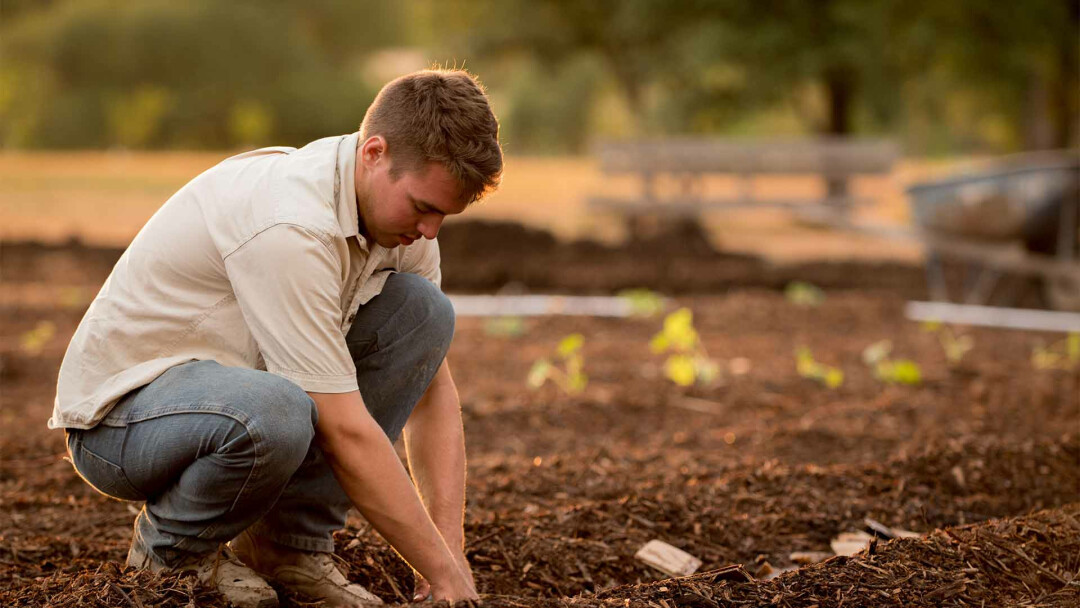 Today's Reading:
Ecclesiastes 7,8,9; Ephesians 4
Scripture

"As a prisoner for the Lord, then, I urge you to live a life worthy of the calling you have received. Be completely humble and gentle; be patient, bearing with one another in love. Make every effort to keep the unity of the Spirit through the bond of peace." (Ephesians 4:1-3)
Observation
There is a way to walk worthy of my calling … and if that is true, there exists also the possibility of the opposite —to walk in a manner that is not worthy of my calling. Here, Paul gives us, under the unction of the Holy Spirit, some starting points in developing a godly and biblical culture. He tells us to be sure to add:
HumilityGentleness
Patience
Showing forbearance
Unity of spirit
God is helping us to establish a healthy culture that we will both build and sustain. Any farmer would never plant fruit trees in bad soil or vegetables in a drought-stricken plot of ground. He will first make sure that the soil and the culture of that soil is healthy so that what is planted will thrive. God is no different!
Application
I find myself on a relentless quest to ensure that our leaders are living and leading in a way that is consistent with biblical culture — humility, gentleness, patience, forbearing one another in love, and preserving the unity of the spirit. And for myself, I must constantly check my own heart and thoughts — to be sure that I am walking worthy, and ensure that the culture that pleases Him is sustained. This is the kind of culture that God is looking for. Why? Here's the bottom line: God wants us to cultivate a fertile and healthy culture so God can deposit divine appointments, God-given opportunities, and insert defining events that will have eternal impact! The windows of heaven will open and He will pour out a blessing that will amaze us!
Prayer
Dear Father, please help me to walk in a manner worthy of my calling. Help me to sustain a unity of Spirit here in New Hope in the bond of peace! Allow me to daily, sustain a posture of godly receptivity into which You will be delighted to insert events, divine appointments, and opportunities … knowing that our culture, our hearts, and our soil will be able to promote growth and fruitfulness.
Sign up to receive Pastor Wayne's devotions daily