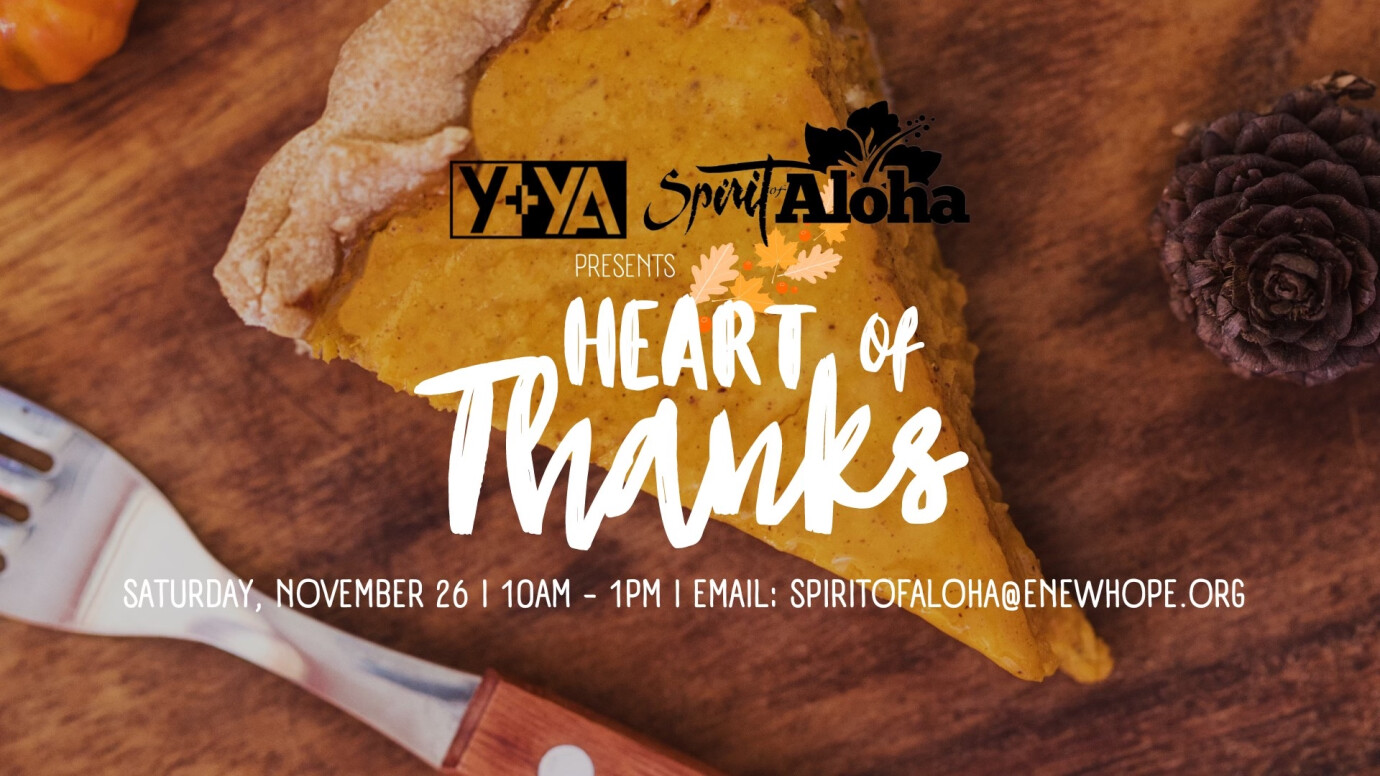 November 26, 2022 10:00am
Contact:
Come join us as we serve our community on Thanksgiving. Heart of Thanks is being hosted by a partnership of our Young Adults Ministry Collective, our Spirit of Aloha Outreach ministry, and Pacific Rim Christian University. We will be heading over to Kahauiki Village to bless a community of those in need. Our team will be serving a warm Thanksgiving meal to around 500 people including many children and will be giving free haircuts as well.
Heart of Thanks will be on Saturday, November 26 and we would love your help! We are looking for volunteers to help with food service and to love on the community. For more information and to sign up click here.