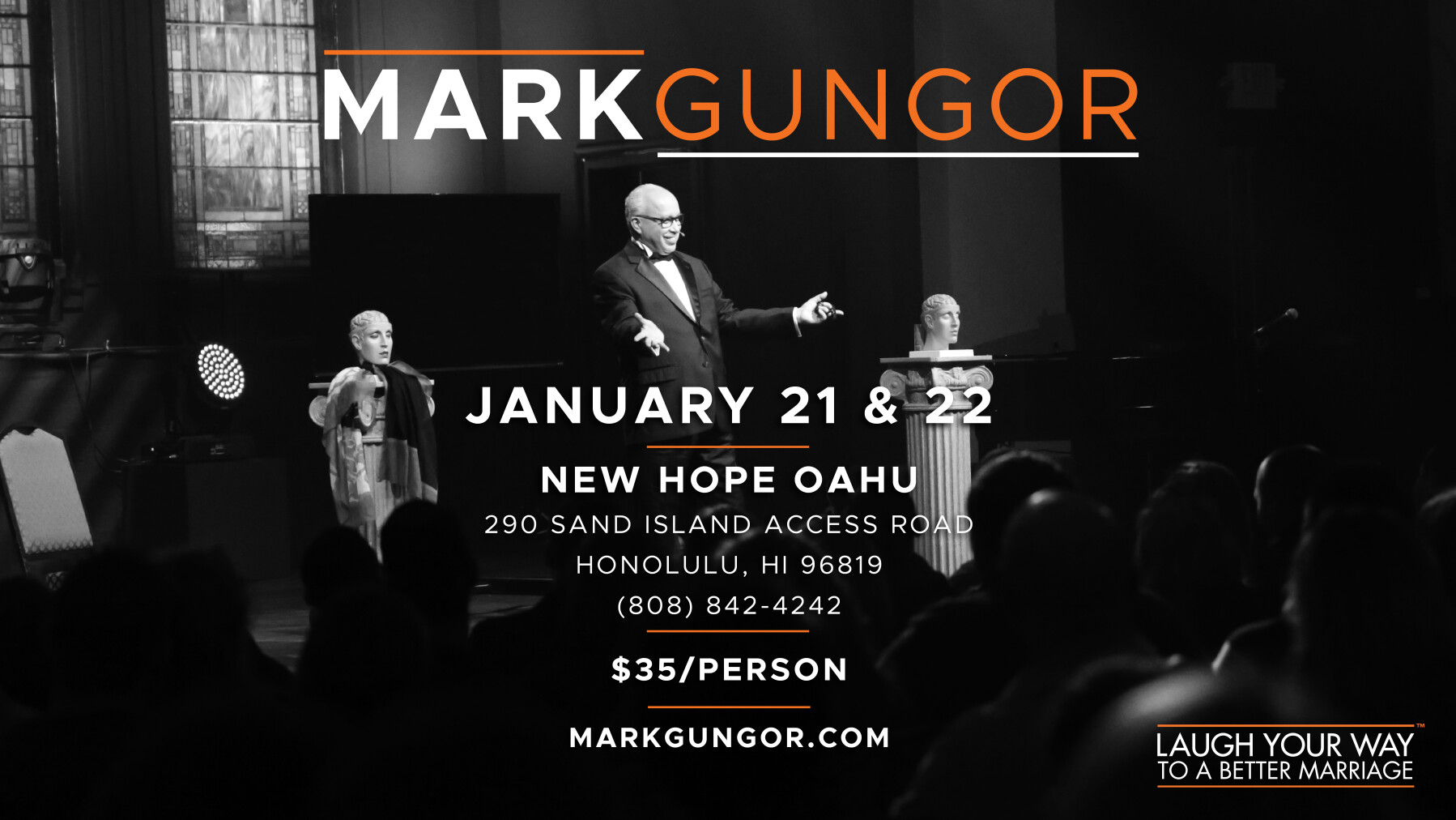 Monday, January 21, 2019
,
6:30 PM - Tuesday, January 22, 2019, 9:30 PM
Location: New Hope Oahu - Sand Island, 290 Sand Island Access Rd, Honolulu, HI US 96819
Why a "laughter" approach? For one simple reason: to overcome the male objection to a seminar. Let's be honest, a marriage seminar isn't the first thing a guy thinks of when he thinks of "a fun way to spend the weekend." We get that... We also get the importance of working on your marriage to keep it healthy and strong. Laugh Your Way to a Better Marriage is designed with an element of humor that appeals to couples, but is especially well-received by men.