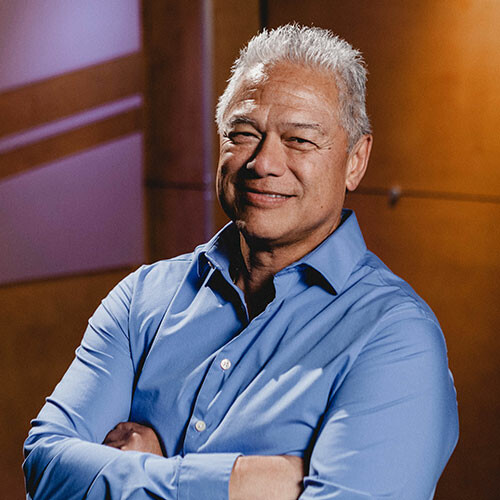 John Tilton
Administration Pastor
Pastor John Tilton has served at New Hope Oahu since it's launch in 1995; and has been on staff in administration and as executive pastor for the past 13 years.
John is honored to lead the teams in Finance & Accounting, the Office Ministry, Communications, and Business Ministries.
Given the vision to extend into and serve the community, John is also the Hawaii Production Manager for Live Nation Entertainment (the largest promoter of concert and special events globally); and as Vice President of Tihati Productions, Ltd., (Hawaii's largest entertainment company).
John's mega blessing is that Lanu (his amazing wife), daughter (Malie), son (Ikaika), son-in-law (Noni), and grandchildren (Justice & Johanna), all serve in ministry at New Hope.