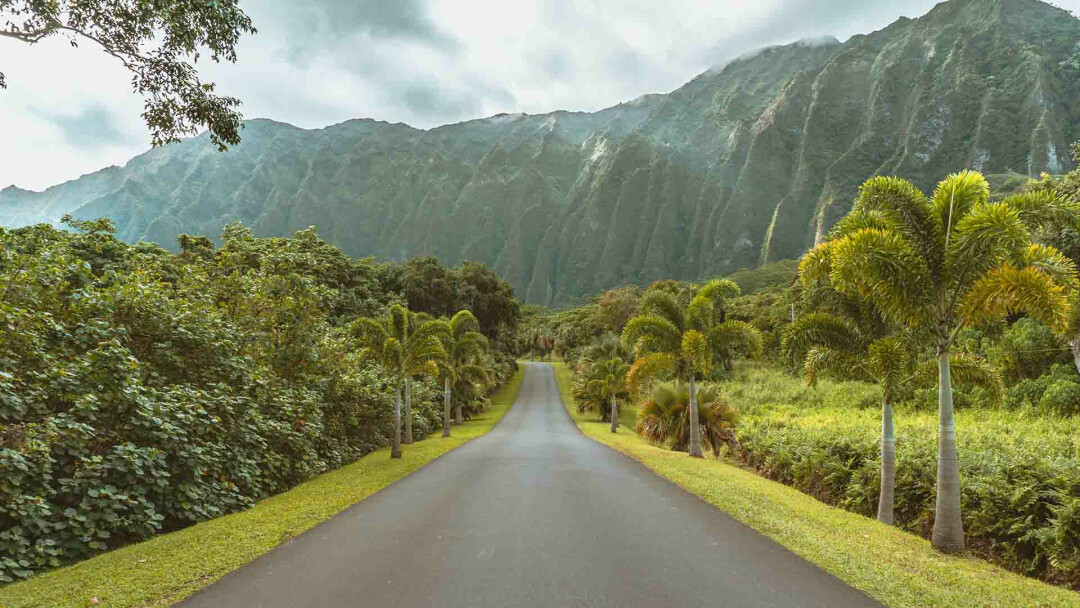 Today's Reading:
Malachi 3,4; Psalms 148; Acts 5
Scripture

'And now I say to you, keep away from these men and let them alone; for if this plan or this work is of men, it will come to nothing; but if it is of God, you cannot overthrow it—lest you even be found to fight against God."' (Acts 5:38-39)
Observation
I remember the day at Hoʻomaluhia park and the gate attendant's words vividly, "if God is with you guys then going be all good." Linked to that was Tim Savageʻs encouragement that "if God wants it to happen it will." Long story short, it was video shoot day for the song "Greater Together", it's raining and the weather app shows an incoming storm. Then, prophetic words from the uncle at the gate, clear skies from the moment we set up until the last piece of gear was put away, awesome video and God is in control.
I go back to that day often, not because rain has become New Hopeʻs unofficial symbol of whether God's presence is there or not, but because my doubt that day outweighed my faith by tons. My faith in God's plan and His sometimes wacky ways was at a low, drowned by my need to know all the facts and data in order to make a sound decision.
Gamaliel's challenge to his fellow Pharisee was to leave it alone, cause if Peter and his crew were not genuine then their plans would just fall apart. But, if it instead grew and prospered then they best not touch it too cause then they'd be fighting against something beyond their control, God's plan.
Application
I at times fall victim to needing to see in order to believe. I'm Thomas, wanting to see the holes in the hands, Moses questioning whether I'm the one you really want to send. That day of the video shoot, I wanted to see the evidence that the sun would come out and that the shear would blow the storm away. I will willingly jump into anything the Lord asks me to do, but only after "praying about it", which for me often means checking schedules, counting the cost, weighing effort.
A moderate stretch, but taking Gamaliel's advice would benefit my perspective as it pertains to the tough assignment of OBEDIENCE. With so much transitioning and at blazing speeds, I'm often caught in the web of deciding what is "of God" and what is simply a preference. What has been inspired by the Holy Spirit and what is just a "cool thing Church X is doing". What is of VALUE and what is just a STYLE? If I'm to truly be obedient, I don't need to define anything, instead, I just need to obey. Again, moderate stretch, but my heart and perspective needs to be reminded that God's plan will come to fruit whether I decide to water it or not, so why not just get my plow, dig, plant deep and trust God's plan.
THE CHALLENGE: I've seen and experienced plans of men, sometimes my own, fall the wayside and never come to fruition. What started with wonder ends up falling to the wayside. But Gamaliel's words challenge me to "doubt my doubts before I doubt my faith." It says to take that step out of the boat, as the worse thing that could happen is my Savior will save as He has faithfully done time and time again. I wise man told me to trust God and agape people. Today, I need to trust God, period. If it's of Him then good, if it's not, then He is still honored through my obedience.
I doubted the weather would hold that day, but God had a plan and His plans are never thwarted. Yes, a cool video was shot and produced, but God's plan to grow my faith was the true victory of the day. When I solely fix my intent and actions on obedience to God it doesn't matter the assignment, it doesn't matter what I think, it doesn't even matter what other's think. All that matters is that God is honored when I'm more concerned with doing right than being right.
Prayer
Jesus Your words are true and promises steadfast. As I commit to trust and obey I do so to give honor and glory to Your name, knowing that when aligned to Your will my actions and effort cannot be overthrown. Thank you for choosing me to be on the winning team.