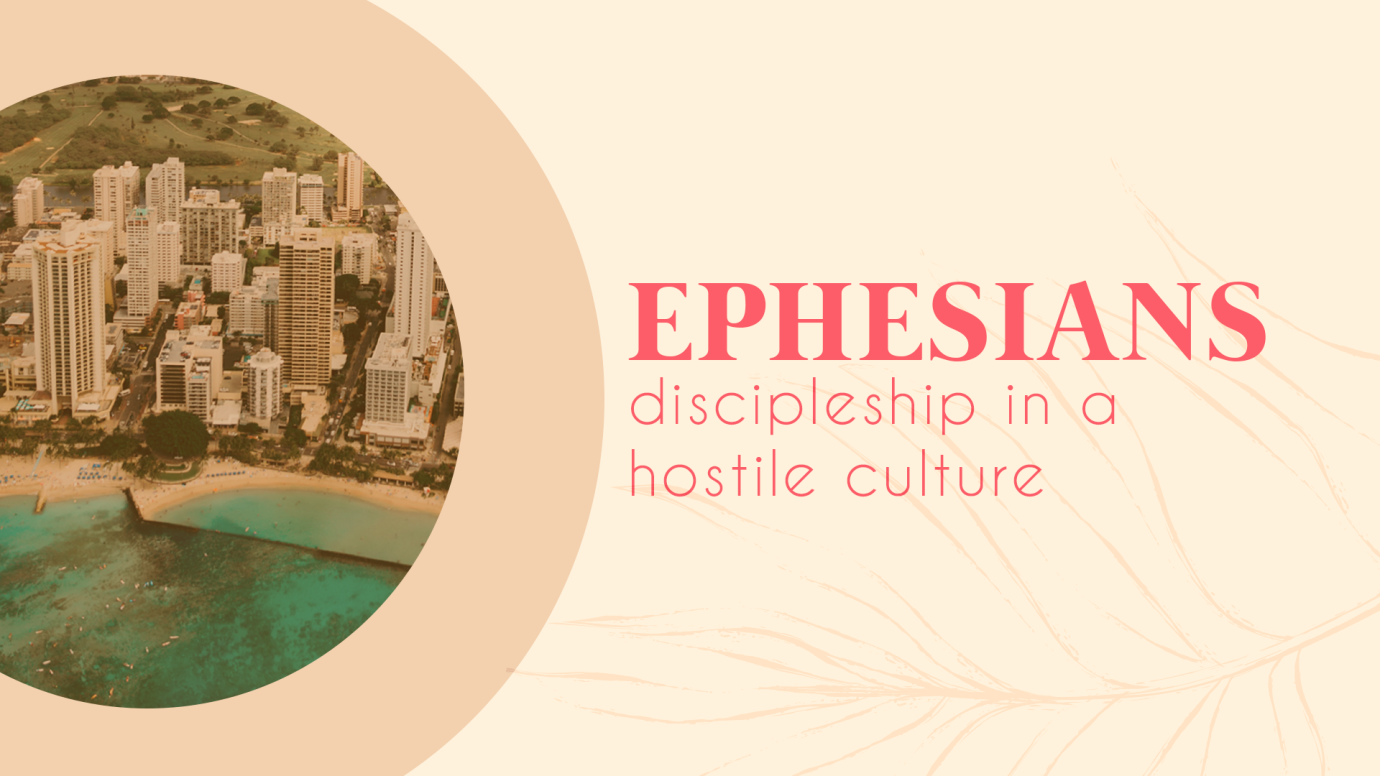 August 5, 2021 6:30pm
Contact: Jennifer AuJennifer Au
Click here to register!
Join us in this 7-week lifegroup teaching study, offered both in-person and online! The study is happening every Thursday from 6:30-8pm beginning on August 5 to September 16.
Pastor Ty Tamasaka along with small group leaders Paul & Donna Nakamura will be leading us in a journey through the Book of Ephesians. We'll join Paul the Apostle and discover our Christian doctrines (what we believe) about God's great grace and our identity in Christ in Ephesians 1-3, followed by our Christian duty (how we live) including powerful lessons on Christian living including marriage, family, work, and spiritual warfare in Ephesians 4-6.
Choose from 3 options to experience the Life Group Study:
1. Join us in-person! If you're new to life groups, we'll find a place for you to grow in community. If you're a life group leader, register your group and reserve a table to learn and grow together.
2. If you're tuning in off-island, view the sessions live with the online team from 6:30-8pm HST or 9:30-11pm PST. You'll still be able to participate in discussion with your fellow online attendees.
3. For those in different time zones, you can still join us for another online viewing option taking place on the Wednesdays following the live sessions at 3:30-5pm HST or 6:30-8pm PST. These sessions will be from August 11-September 22.
If you have any questions, email Jen Au at jenniferau@enewhope.org. We hope to see you there!