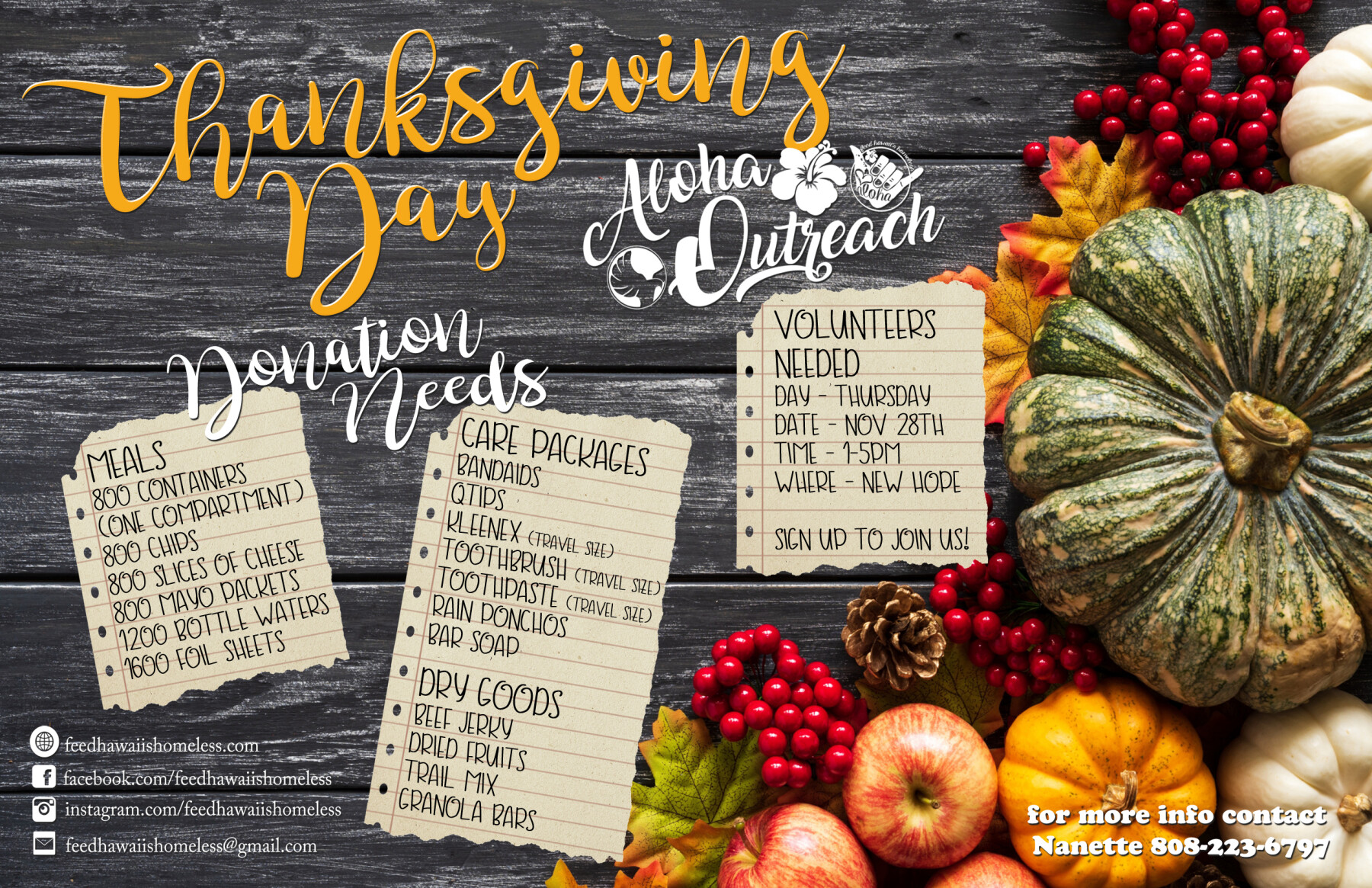 Thursday, November 28, 2019
Location: New Hope Oahu - Sand Island, 290 Sand Island Access Rd, Honolulu, HI US 96819
Website: http://www.feedhawaiishomeless.com
We will be sharing holiday meals and blessing backpacks for a
special Aloha Outreach on Thanksgiving Day. We are reaching out
to those in local shelters as well as those living on the streets,
sharing blessings with men, women, children, and kupuna who are
in a season of need. Donations and volunteers are needed.
Contact Nanette if you can help.
November 28 | Ministry Center
Nanette Pelletier | 808.223.6797 |